Services
Z-Craft provides full service roofing, siding, and architectural metal work. We are a fully licensed, bonded, and insured contractor.
We know that the only measure of our craftsmanship that matters is our customers' satisfaction. We are committed and determined to provide the highest quality of roofing, siding, and custom metal work, while offering honest, reliable, and a focus on quality service.
Our vast experience in commercial and residential roofing, as well as metal work, allows us to create value and beauty for any job.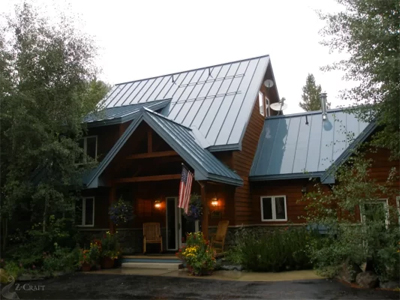 Roofing
Z-Craft's metal roofing generally falls into three categories: Corrugates, Standing Seam, and Metal Fascia. Often made of steel, aluminum, copper, and alloy strips, it comes in variety of shapes and textures. It's fire retardant and ultra-lightweight, about half the weight of asphalt, which makes installation easier. Versatile and stable, corrugated panels have been used for commercial buildings, farms and homes for decades. More recently, it has become popular for interior finishes. Standing seam ribbed panels run from the roof ridge down to the eaves. Between the panels are raised seams connected by fasteners which are raised above the level of the roofing. Metal fascia offers aesthetic elegance and flexible design options and high sustainability. To learn more about metal roofing systems offered by Z-Craft click the image above.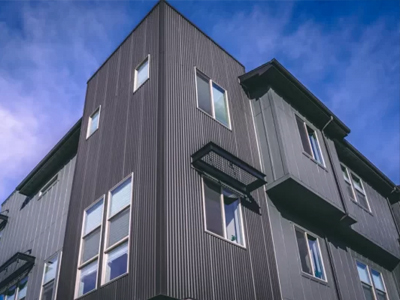 Siding
When you choose metal for building siding you are choosing some of the best protection for your home, business, or ranch. Metal siding not only defines a structure's outer appearance, but offers insulation and protection as well. Metal can outlast other materials without the need to repaint or replace for decades, and is an ideal choice in hail-prone, heavy snowfall, wildfire, or high wind areas. Steel, aluminum or copper siding panels can become a highlightable feature of a build with its structural, eye-catching lines that compliment wood or stone. Rustic, modern, industrial, or agricultural. Metal is showing up in cities, planned communities, farms, industrial builds, and educational projects across the country. Click the image above to learn more.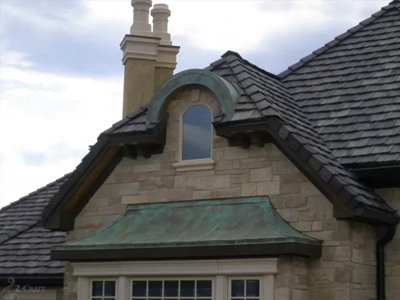 Beyond
Extraordinary environments are created with extraordinary details, decorative architectural panels, entryway and window accents, custom roof details, interior room dividers, and original artwork will help shape any space to suit your priorities. The care with which Z Craft designs, produces and installs your creations will elevate the aesthetics of any building or renovation project inside and out. Click the image above to learn more.